Fonte Margherita has three bottling plants on the slopes of the Piccole Dolomiti, located in Torrebelvicino and Valli del Pasubio.
Every plants have a production capacity of 14,000 bottles/hour and have a saturator dosing the CO2, to offer three degrees of carbonation (natural, lightly sparkling and sparkling). The lines are flexible, producing various formats, from 20 to 100 cl, to meet consumer demands.
The Torre plant also has a syrup room, used to produce carbonated soft drinks.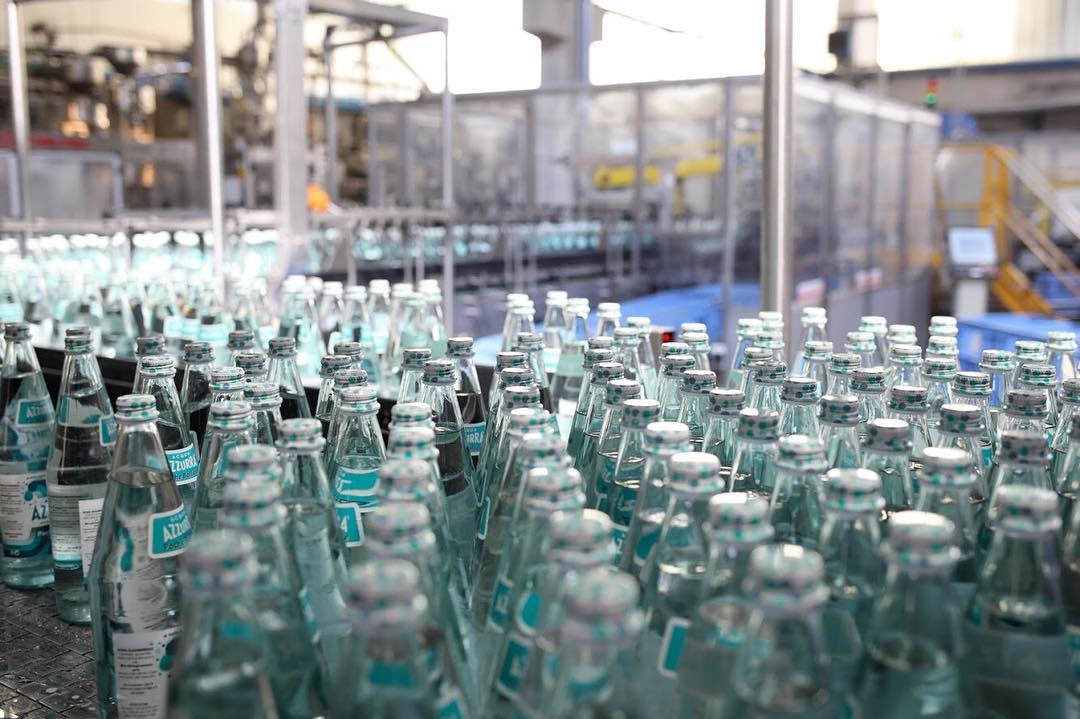 The line is completely automated, from the entry of pallets with empty bottles to the exit, with the products having been bottled, labelled, capped, crated and palletized.
Line operators monitor the correct operation of the machinery without touching the bottles. This ensures quality control and more efficient production.
THE THREE BASIC MACHINES
Bottle Washer
It cleans and sanitizes the bottles. The bottles pass through different baths with different temperatures and soda concentration.
Inspector
It inspects and checks bottles, to certify that there are no cuts on the lip, residues after washing or imperfections.
Bottling Machine
This is the heart of the plant, injecting the liquids under constant pressure into bottles through 70 taps and jacks. The batch and bottling time are printed on the label directly on the line, allowing traceability of the components used and certifying the correct execution of the processes that preserve the characteristics of our water.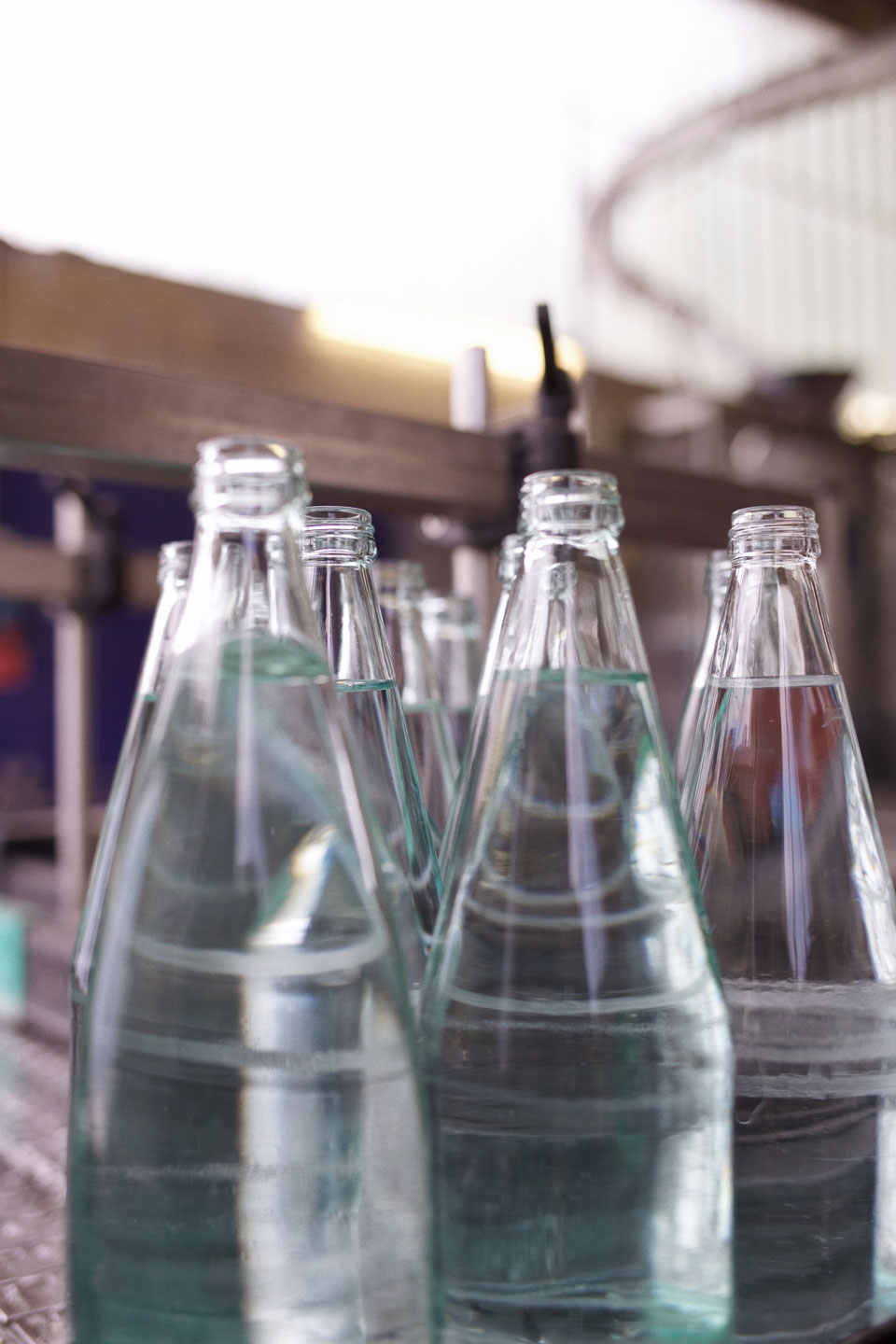 Try our waters at home. Request a delivery now