The lightest water in glass bottles in the entire veneto.
Sorgente Alba is a minimally mineralized water. Its balanced elements make it limpid and light. It is bottled at the source to preserve the qualities that make it unique and unmistakable, as light as snow.
With just 27 mg/l of dry residue and a low mineral content, it is the most suitable water for preparing baby foods and for people affected by kidney stones.
Enjoy it in a transparent glass, preferably with no ice at a temperature of 12/16°C.
Sorgente Alba is the ideal water for:

Sorgente Alba
Sorgente Alba is a water that is minimally mineralized with a low dry residue. Its lightness helps prevent kidney disease and is a powerful toxin eliminator.
Sorgente Alba has all the characteristics recommended by the World Health Organization for feeding infants.
Chemical and physical analyses
Water characteristics
| | | |
| --- | --- | --- |
| Sodium | Na+ | 1,8 mg/L |
| Potassium | K+ | 0,3 mg/L |
| Magnesium | Mg++ | 1,9 mg/L |
| Calcium | Ca++ | 4,6 mg/L |
| Nitrates | No3- | 2,9 mg/L |
| Bicarbonates | HiCO3– | 18 mg/L/td> |
| Chlorides | CI- | 0,8 mg/L |
| Sulphates | SO4– | 6,4 mg/L |
| Fluorides | F- | Absents |
| Silica | SiO2 | 7,9 mg/L |
| Nitrites | NO2- | Absents |
| Ammonium ions | NH4+ | Absents |
Other characteristics
Water characteristics
| | |
| --- | --- |
| Temperature at the source | 11,9 °C |
| pH at the source | 6,70 |
| Specific electrical conductivity at 20°C | 50 µS/cm |
| Dry residue at 180°C | 27 mg/L |
Formats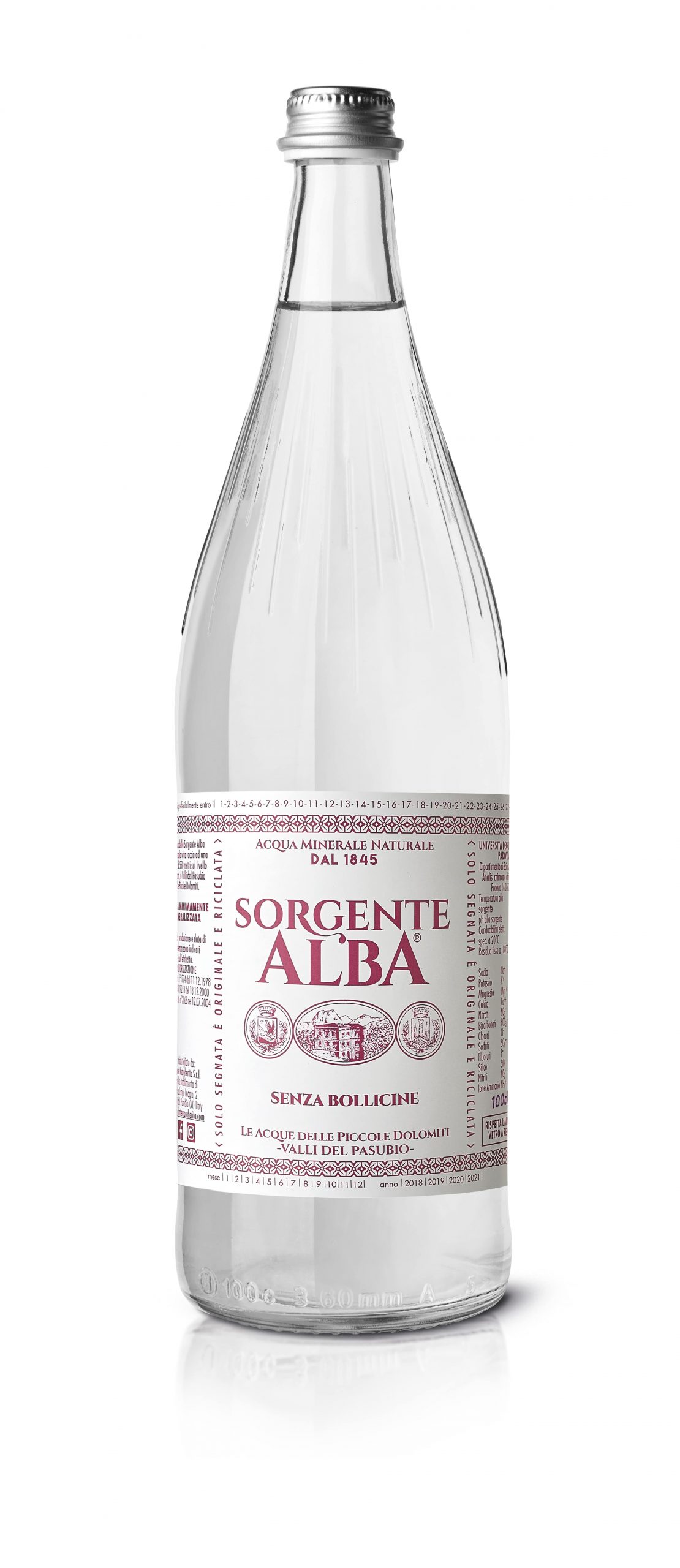 100 cl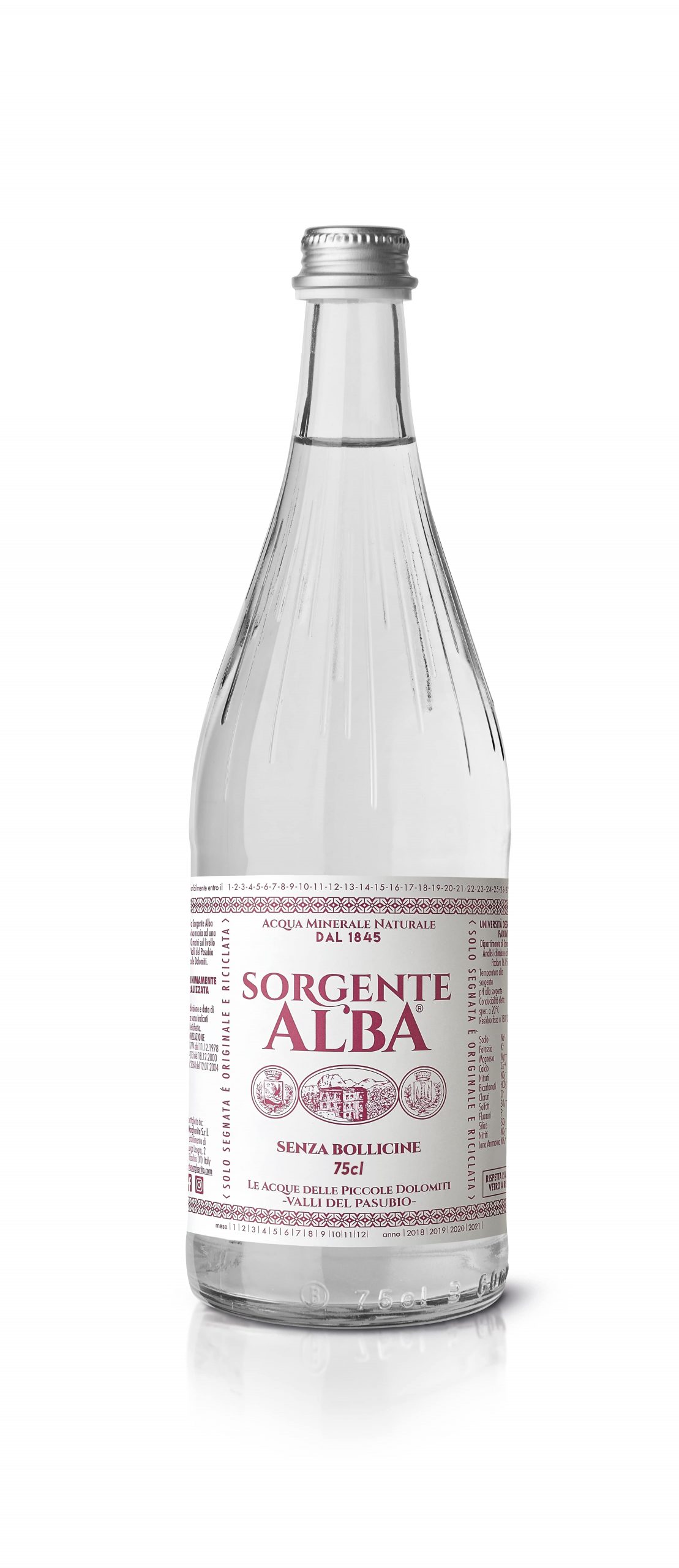 75 cl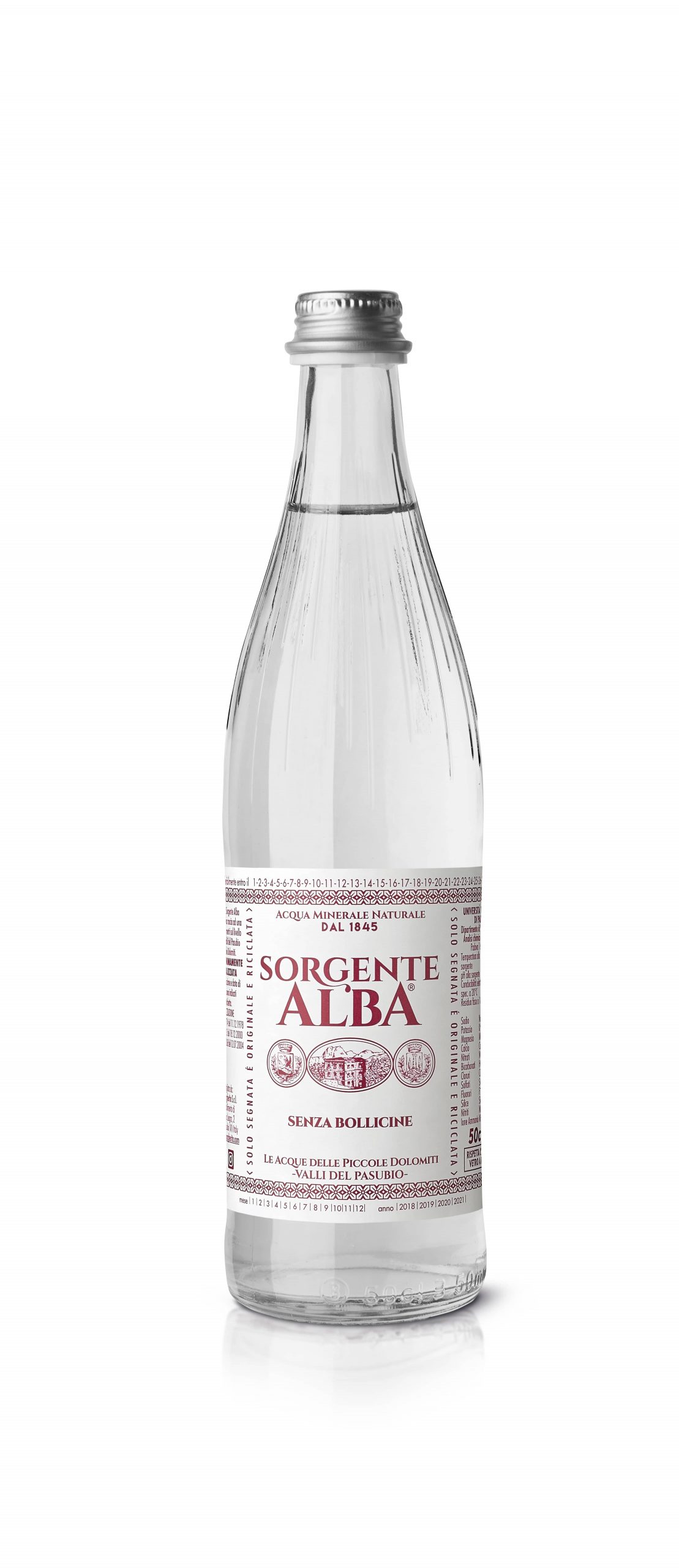 50 cl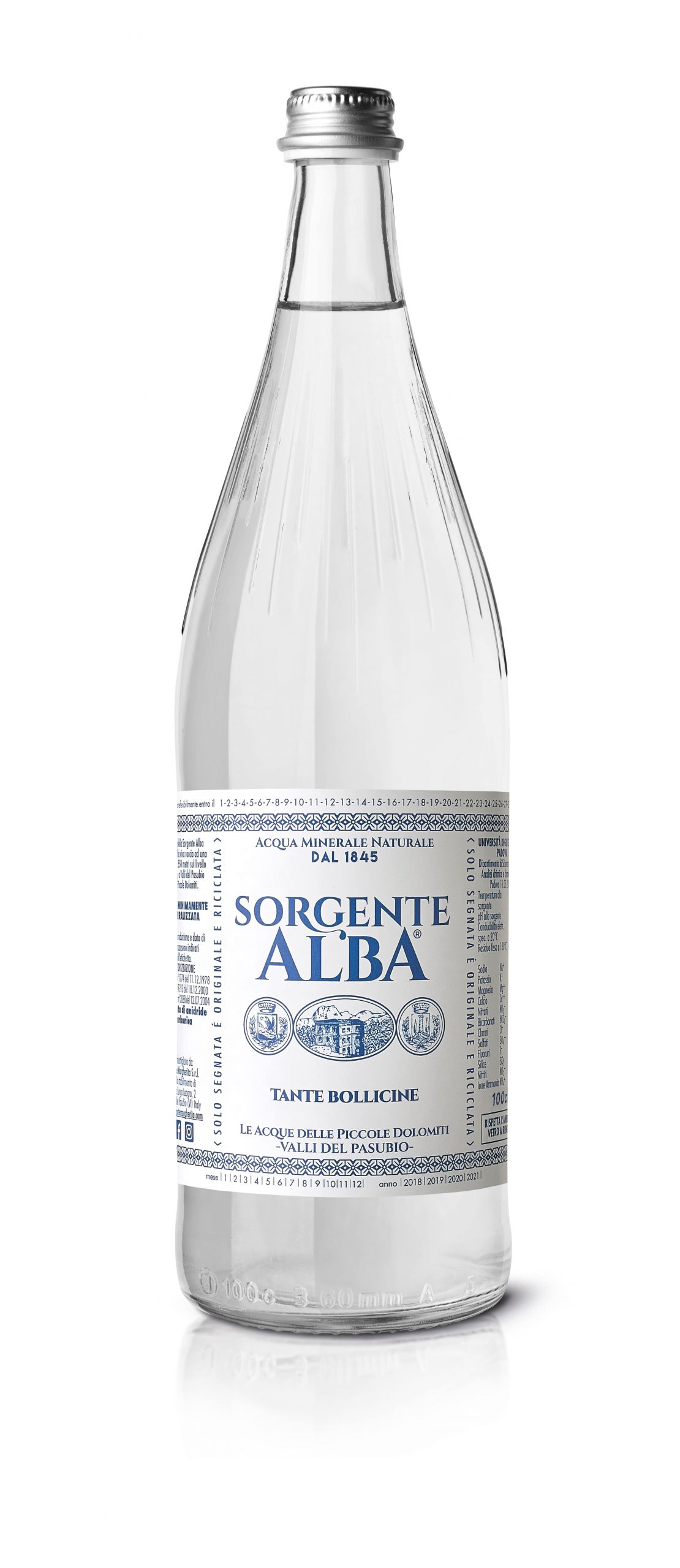 100 cl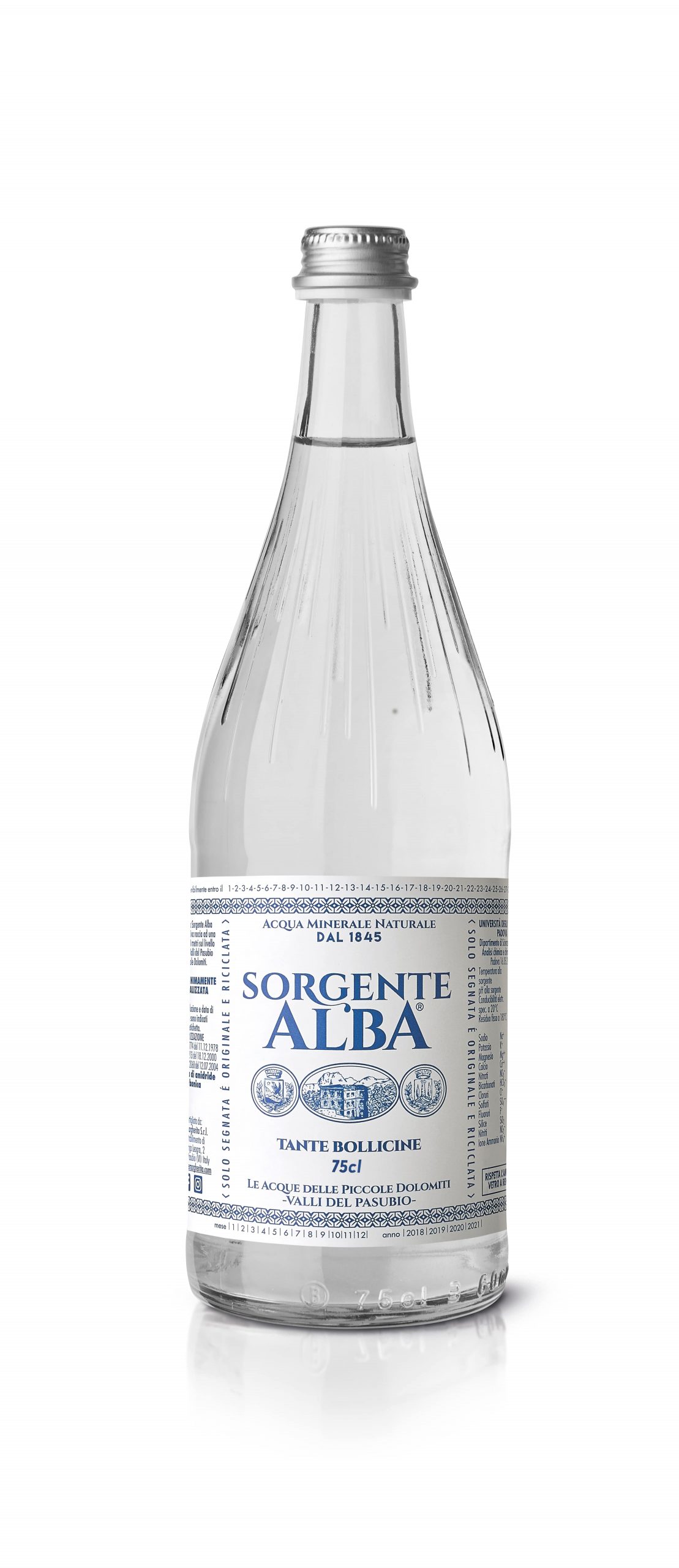 75 cl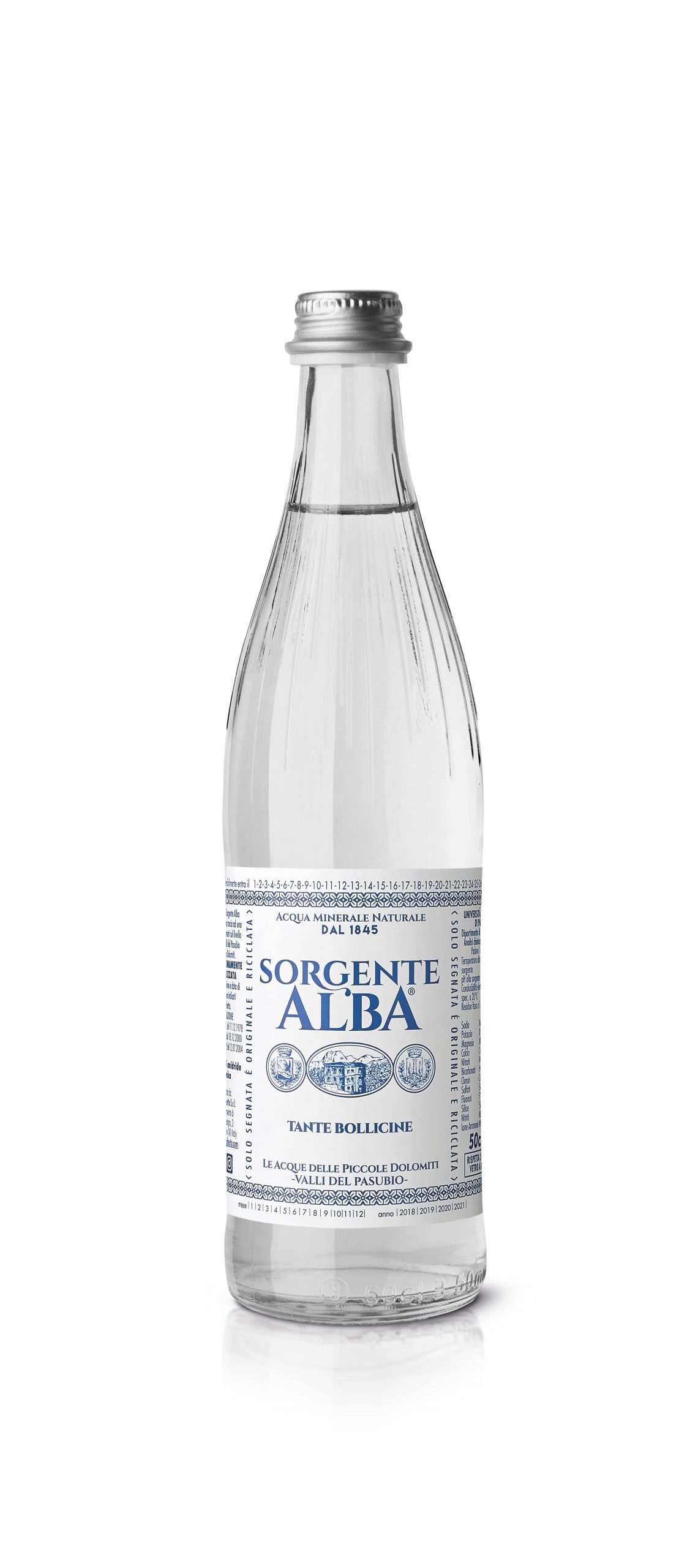 50 cl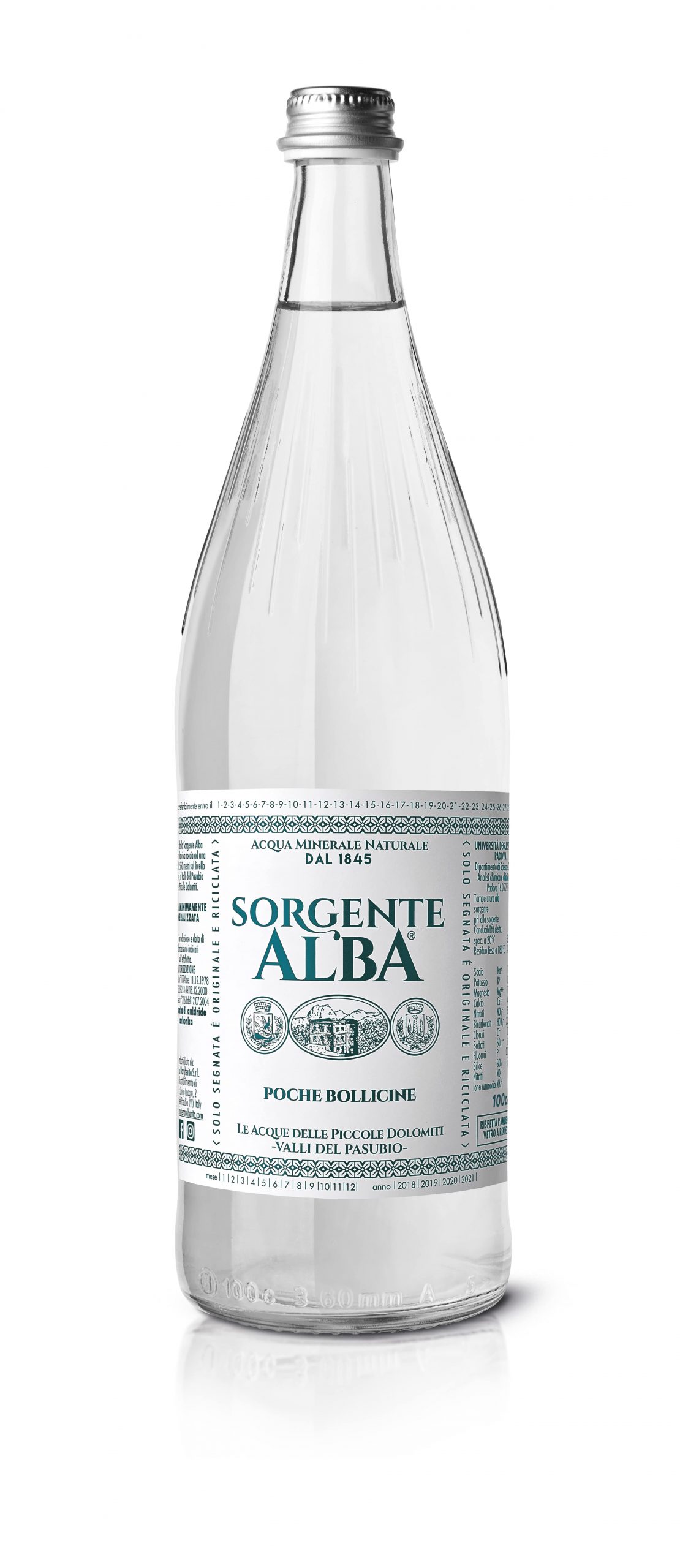 100 cl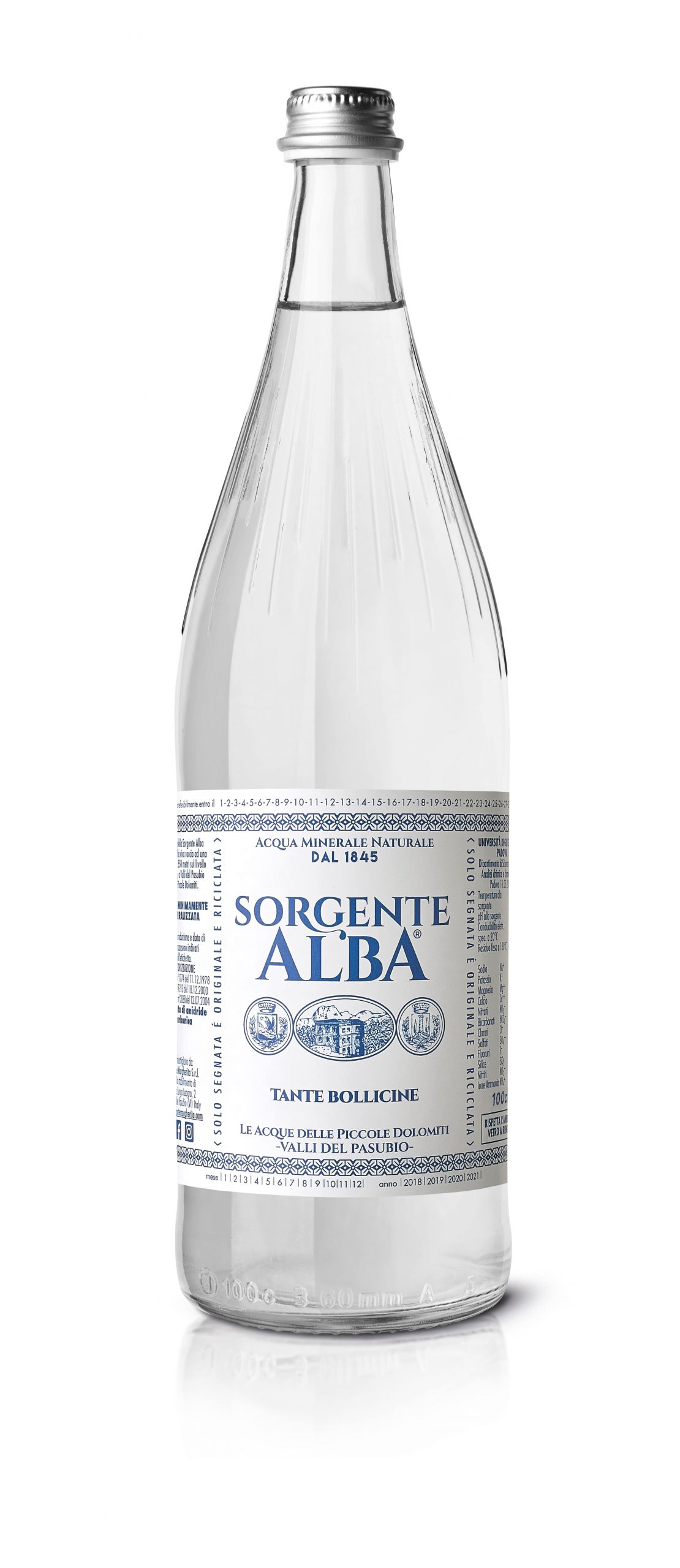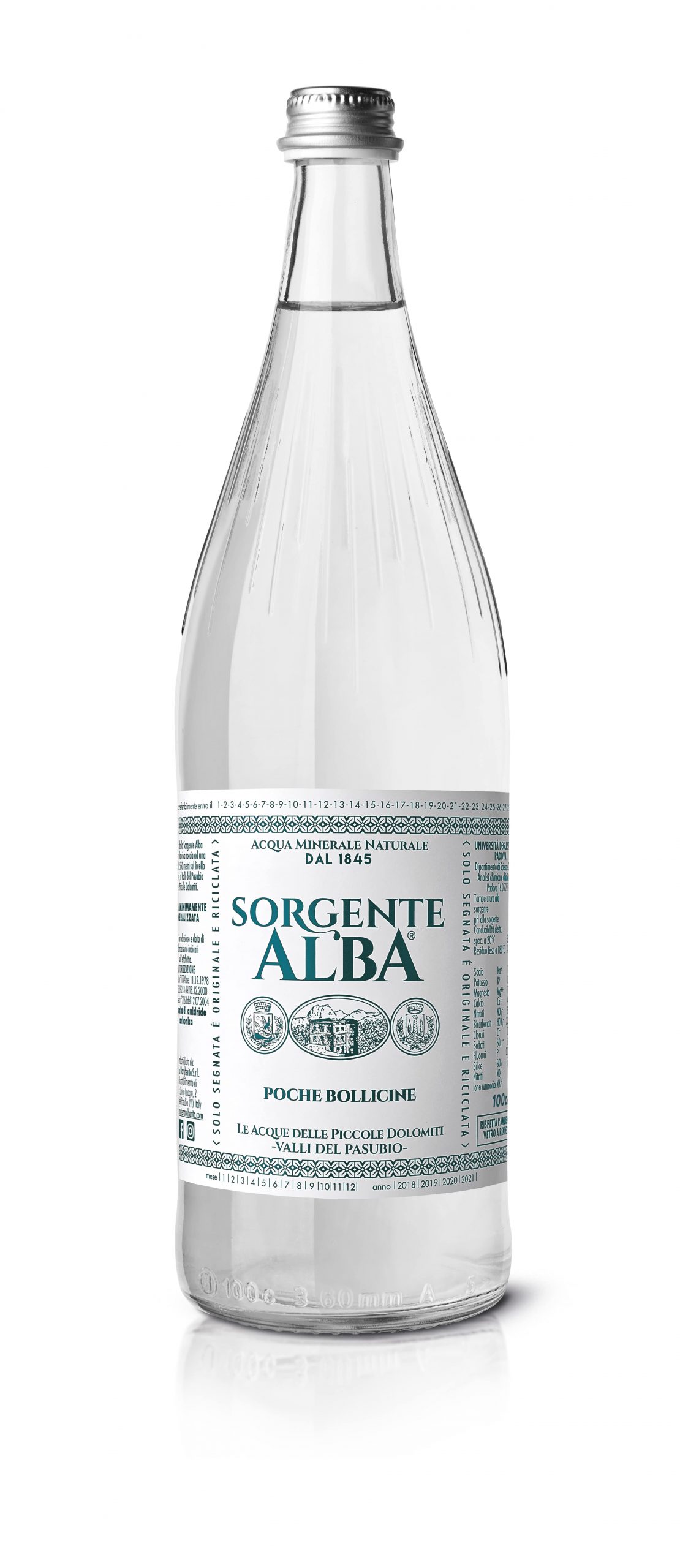 Fonte Margherita other waters